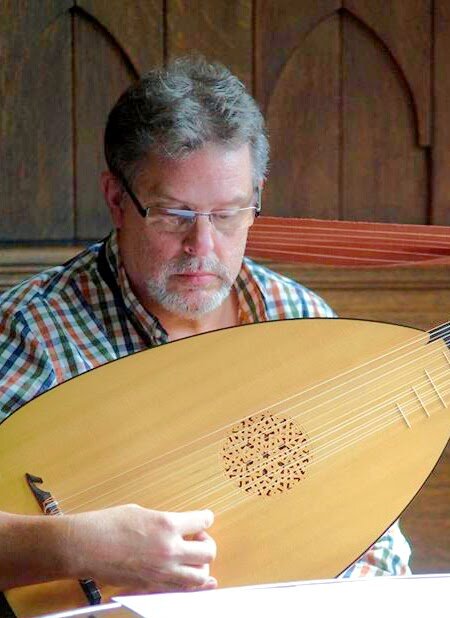 Featuring Phillip Rukavina, solo lute
The October concert in the New Lute Café concert series features Twin Cities lutenist Phillip Rukavina in a recital of music for solo 10-course Renaissance lute – with a twist. Phillip will be playing solo music from the Baroque era that was composed for a lute not in the customary d-minor tuning, but in Renaissance tuning - a tuning considered outdated along with the Renaissance musical style itself.
The program opens with music by Nicolas Vallet (c. 1583-1642) that was composed very close to the beginning of the Baroque era, a time when the Renaissance age was on its last legs and the use of a Renaissance-tuned lute was not so unusual. The program concludes, however, with music of Giovanni Zamboni (1664-1721), a contemporary of the great J.S.Bach and lutenist Sylvius Weiss, making for a rare, if not singular, occurance of Renaissance tuning used by a major Baroque lute composer. In between, Rukavina presents the rich and inventive music of Michelagnolo Galilei (1575-1631). A younger brother of the great astronomer Galileo Galilei, Michelagnolo composed in a Baroque musical style falling in between that of Vallet and Zamboni. All together, it makes for an evening of unusual (and unusually beautiful) music making on the solo lute! Join us!
Sponsored by SPCM, the New Lute Café usually takes place on the third Thursday of each month. Doors open at 7:00 and performances start at 7:30 pm. Performances last about an hour, sometimes a bit more.
There is no set charge for attending the performances, but a $20 per person donation is suggested to help defray costs and support our performers.